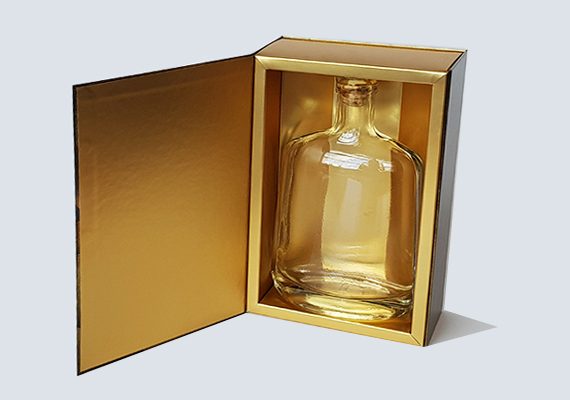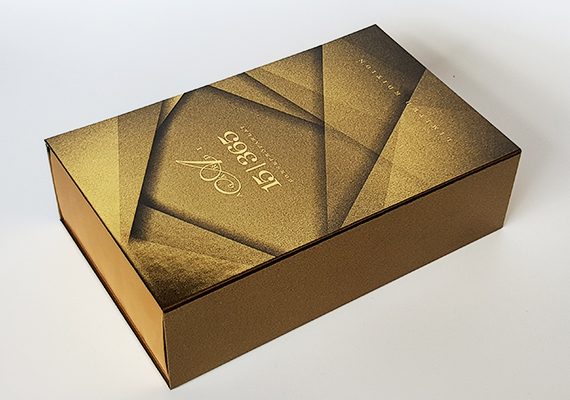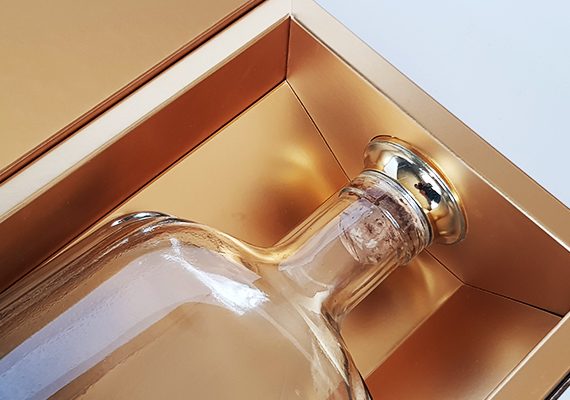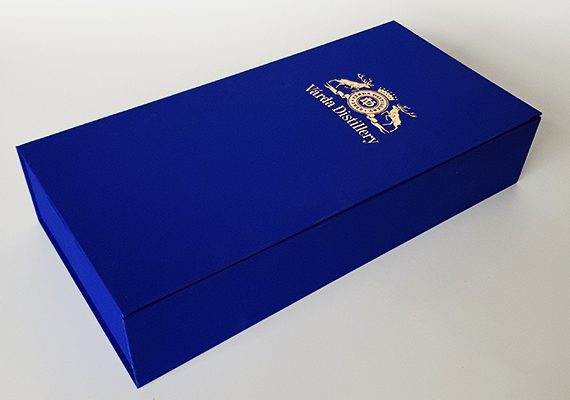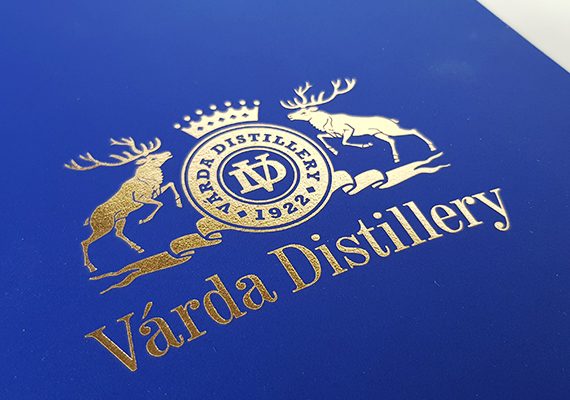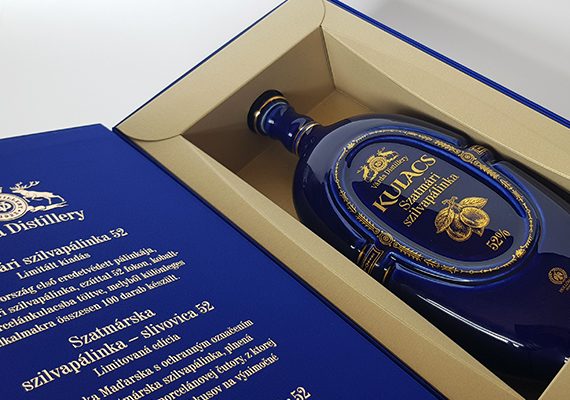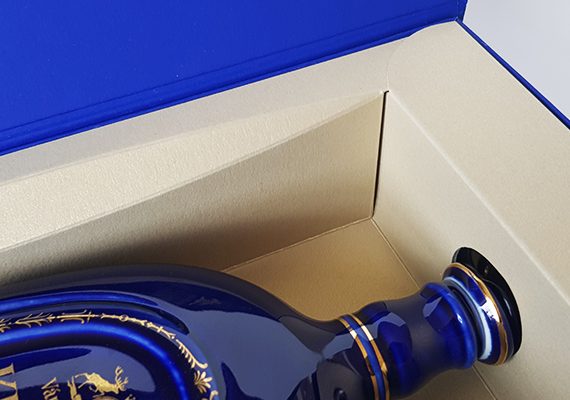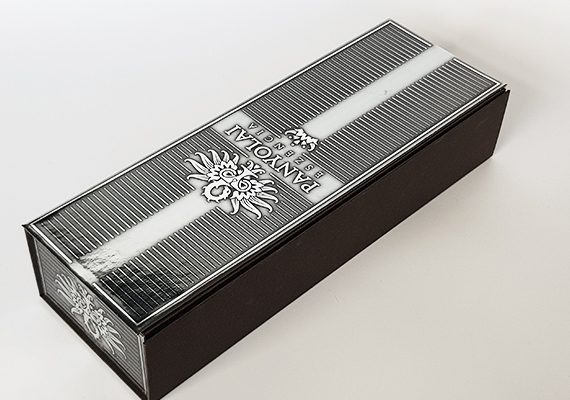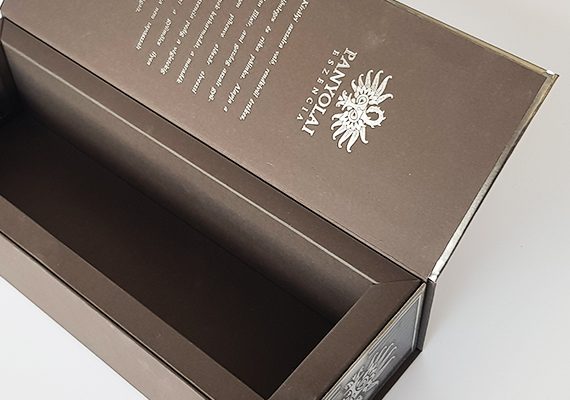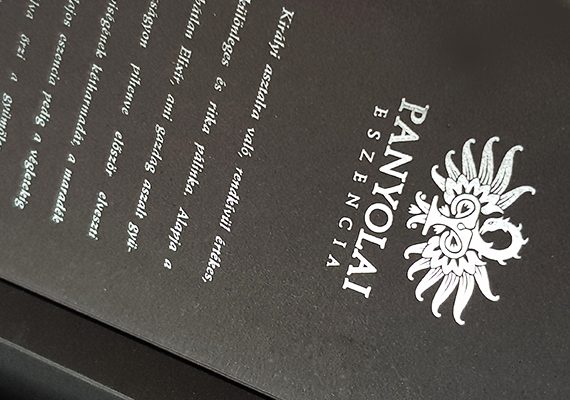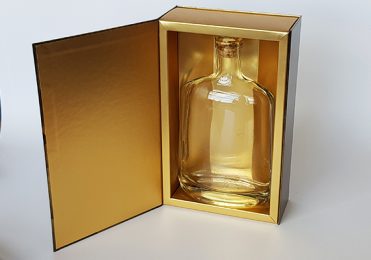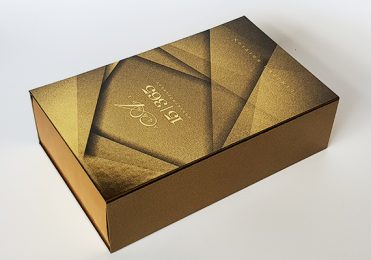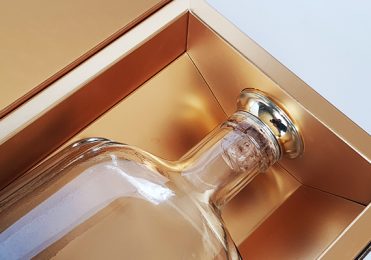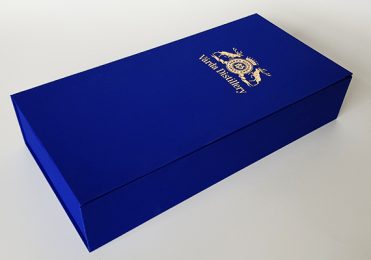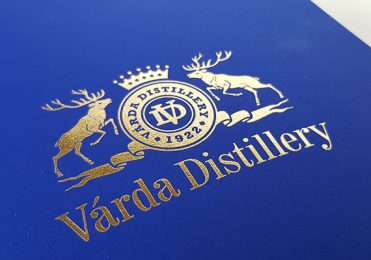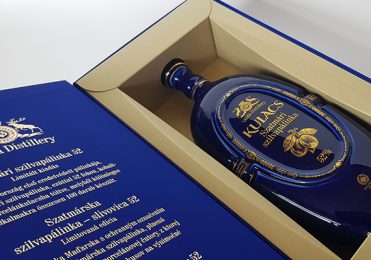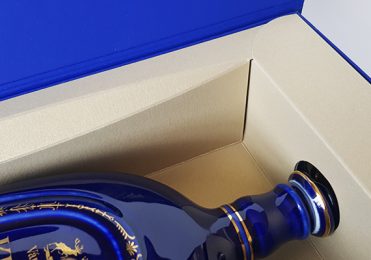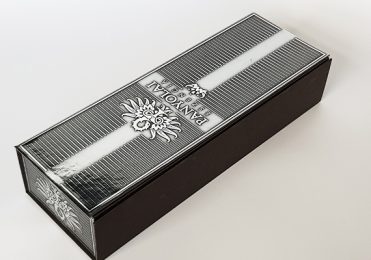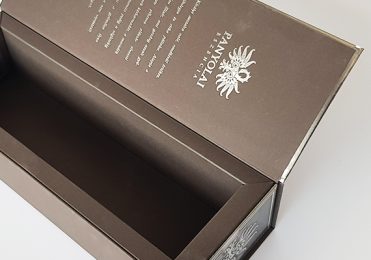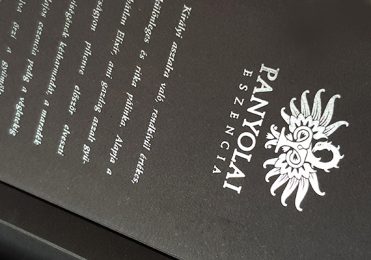 Luxury boxes
The magnetic closure box is recommended as the packaging for premium brand drinks. The strong magnetic closure and the solid, durable sides of the box effectively protect the product from damage. Diverse materials and surface treatment solutions (see further details below) can make the appearance of the packaging even more unique.
request an offer
Further information on the luxury boxes
The magnetic closure of the box enhances the high-quality feel of the packaging. The magnet is indented in the greyboard, making it unnoticeable on the finished box.
For smaller boxes, the 1-1.5 mm thick greyboard is recommended, for larger boxes and heavier objects the 2-3 mm thick greyboard is a more suitable choice.
The greyboard can be mounted with different kinds of printed or unprinted liners that can also have various surface treatment finishings.
To achieve the unique and customized look, you can choose from various surface treatment solutions (e.g. spot UV varnish, hot foil stamping, embossing etc.). See further details below.
All parts of the manufacturing process are done in-house, that can significantly reduce the production lead time.
Legend:
x Width
y Depth
z Height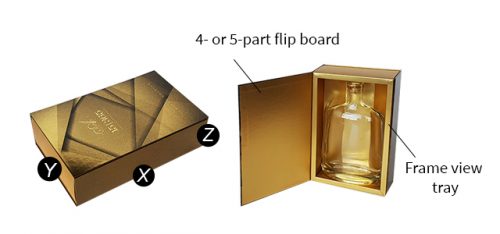 Legend:
x Width
y Depth
z Height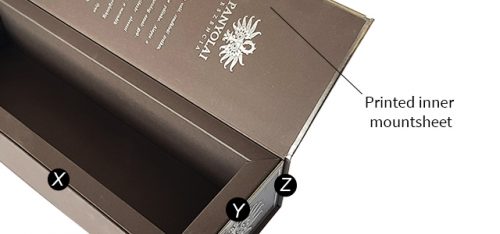 Legend:
x Width
y Depth
z Height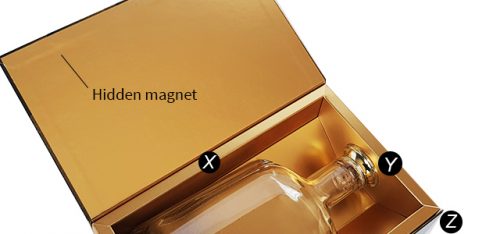 Materials
In this section you can read about the materials that are most often used for bottle packaging.
Recommended surface treatments
You can find here further information – short descriptions and an introductory video – about the most common surface treatments used in case of bottle packagings.