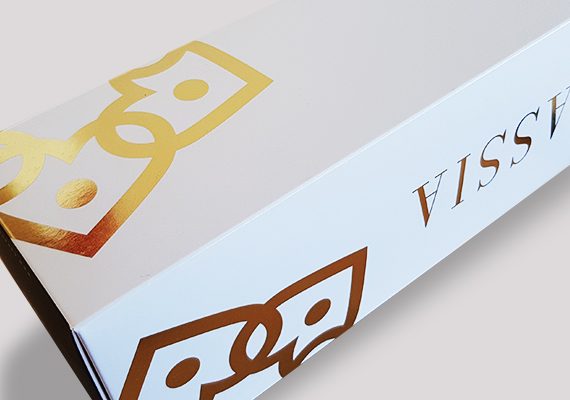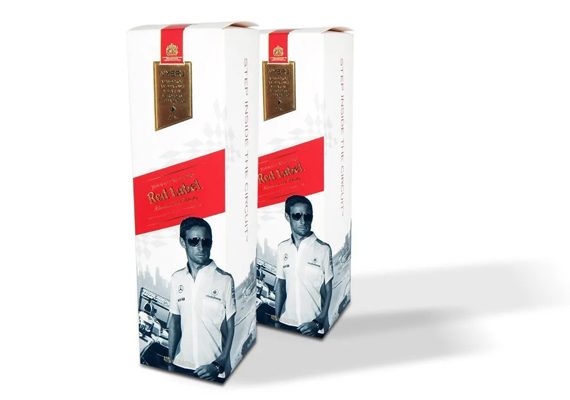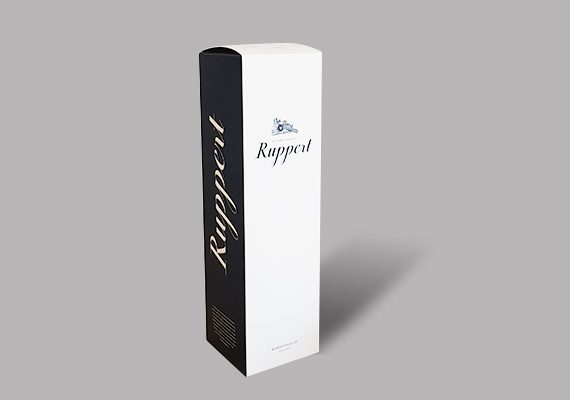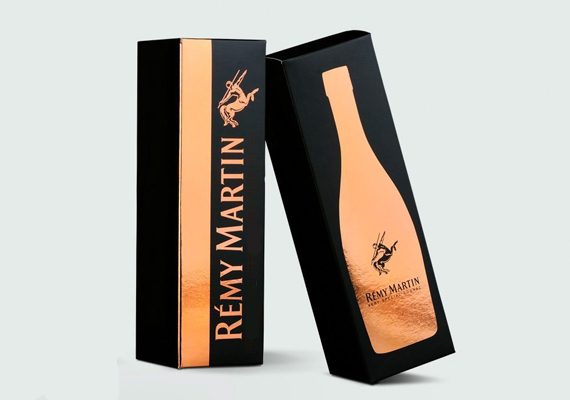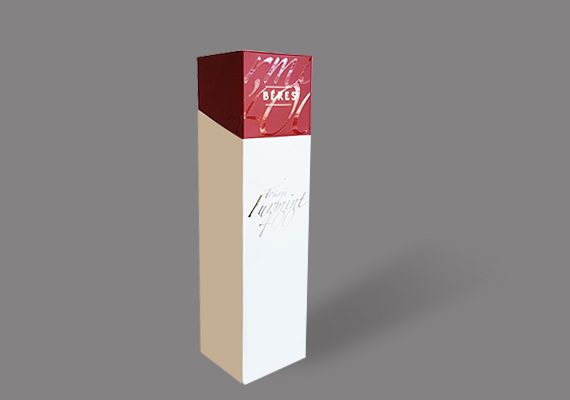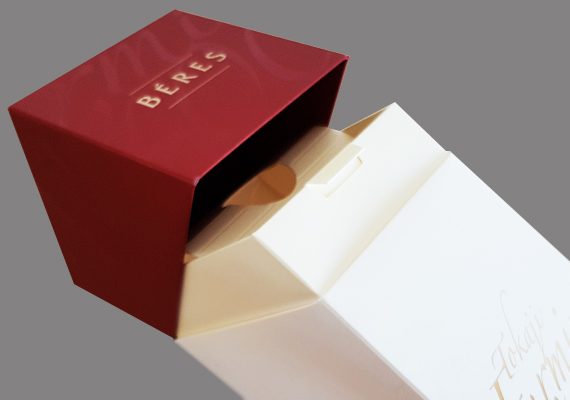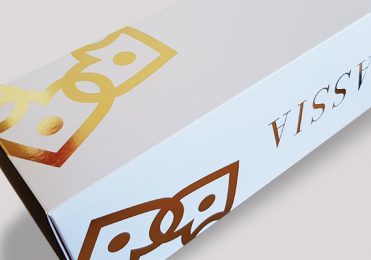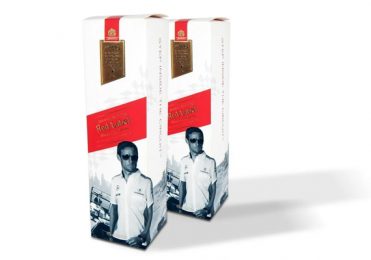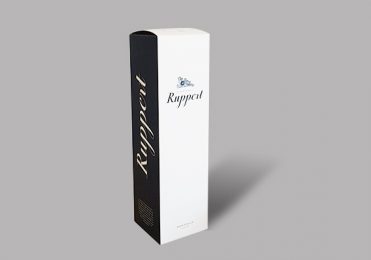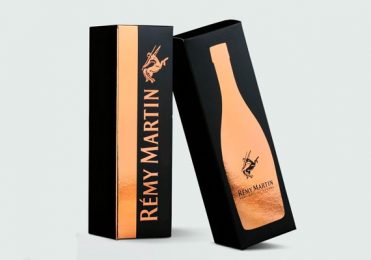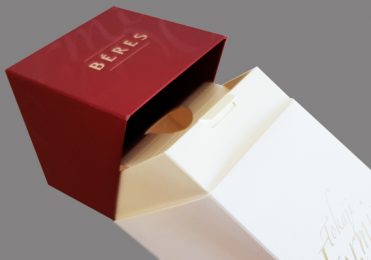 Custom designed bottle packaging
We are offering custom made packaging solutions for unique and high-end spirits, brandies, liqueurs, vodka, and whisky, to name a few. Whether it is the unique construction of the packaging, a special material or surface treatment – the options are practically endless, that can help you highlight the features of your product and enhance its prestige.
request an offer
Further information on the custom designed bottle packagings
We are designing decorative packaging boxes for various kinds of spirits and brandies.
We are offering professional consultancy even before the design phase: we can present you samples from previous productions with the possible options, materials, and surface treatments.
We are producing packaging for bottles of all shapes and sizes. You can choose from traditional designs and systems with one-of-a-kind shapes or closures.
The system of the box is laid out by our designers adjusted specifically for the given product. Before the start of the production we provide you with a dummy of the box so that you can check whether it would be fit for its purpose.
Different materials are recommended depending on the needs. Scroll down for further information on the materials.
To achieve the unique and customized look, you can choose from various surface treatment solutions (e.g. spot UV varnish, hot foil stamping, embossing etc.). See further details below.
All parts of the manufacturing process are done in-house, that can significantly reduce the production lead time.
Legend:
x Width
y Depth
z Height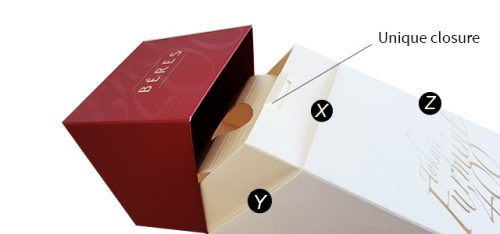 Legend:
x Width
y Depth
z Height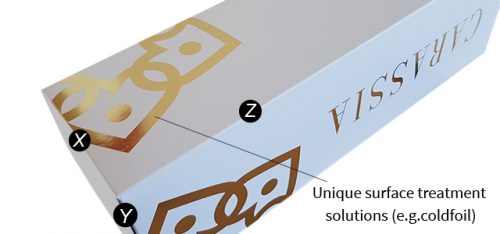 Materials
In this section you can read about the materials that are most often used for bottle packaging.
Recommended surface treatments
You can find here further information – short descriptions and an introductory video – about the most common surface treatments used in case of bottle packagings.